Bayjonn Hotel is a perfect place for you
It has cutting edge conference equipment, including video projectors, a flipchart and writing tools.
Our conference room with the space of 40 sqm can host 32 persons in theatre style layout.
The room has an adjustable air conditioning system and ventilation and Internet access.
Thanks to proper equipment available in the room, we offer optimum conditions
The room has windows that provide access to daylight.
and various layout possibilities.
and you are looking for a conference room in Sopot,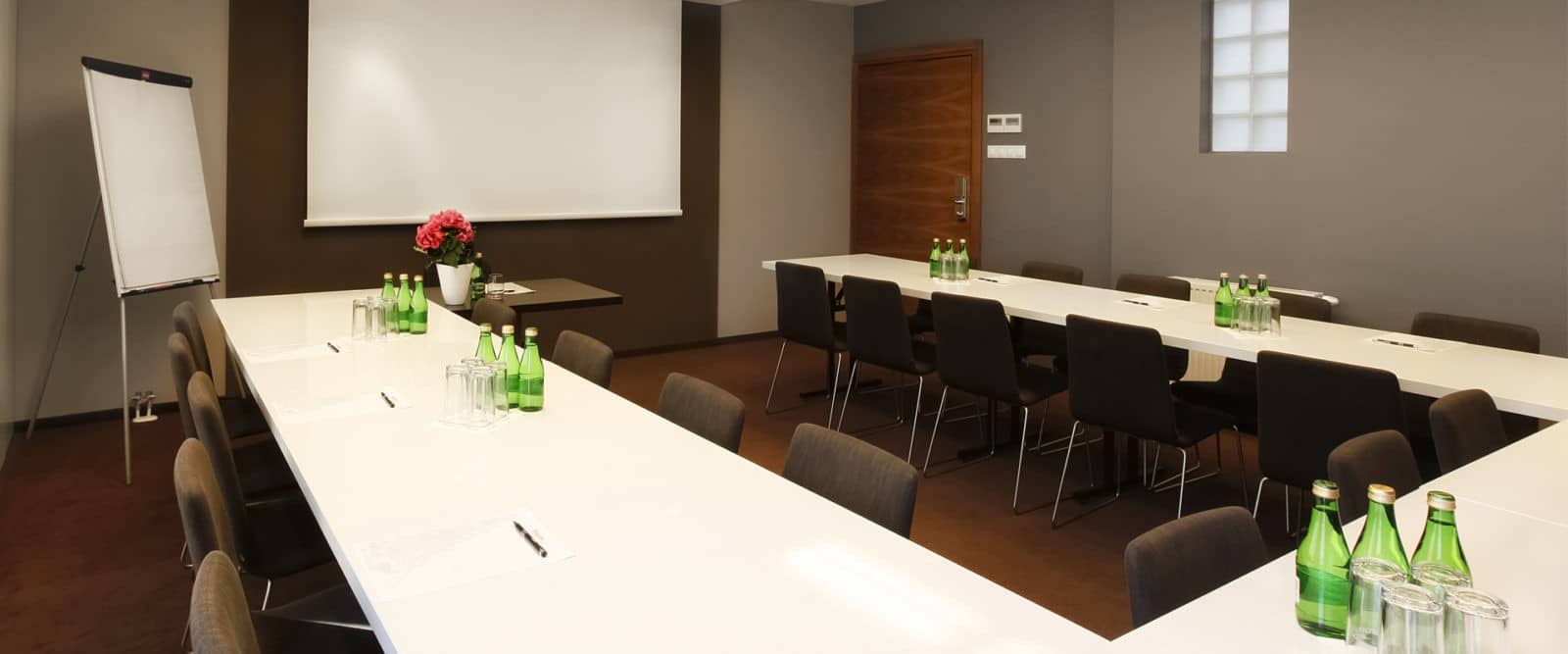 If you want to organise a conference
Training room up to 24h PLN 550.*
Training room up to 2h PLN 250.*
We will be happy to help you organise a business meeting, seminar, training, conference, or various events.
Please check out also our catering offer:

- coffee service from PLN 35 per person
- constantly replenished coffee service from PLN 55 per person
- two course lunch + dessert from PLN 48 per person
- we offer special, preferential rates to companies on the basis of CORPO agreement.
*The price of rental includes:
- air conditioning & ventilation
- WIFI
- multimedia equipment & screen
- writing tools
- flipchart
recepcja@bayjonnhotel.pl
HOTEL BAYJONN
UL. POWSTAŃCÓW WARSZAWY 7
81-718 SOPOT
ANMAR SP. Z O. O.
JAGIEŁŁY 78 St.
81-586 GDYNIA
POLAND
+48 730 71 71 71
BANK ACCOUNT OF THE HOTEL:
SANTANDER BANK POLSKA S.A.
PL 69 1910 1048 2786 7192 3814 0001
SWIFT (BIC): SCFBPLPW

PRIVACY POLICY
recepcja@bayjonnhotel.pl
HOTEL BAYJONN
UL. POWSTAŃCÓW WARSZAWY 7
81-718 SOPOT
ANMAR SP. Z O. O.
JAGIEŁŁY 78 St.
81-586 GDYNIA

+48 730 71 71 71
BANK ACCOUNT OF THE HOTEL:

SANTANDER BANK POLSKA S.A.
PL 69 1910 1048 2786 7192 3814 0001
SWIFT (BIC): SCFBPLPW

PRIVACY POLICY