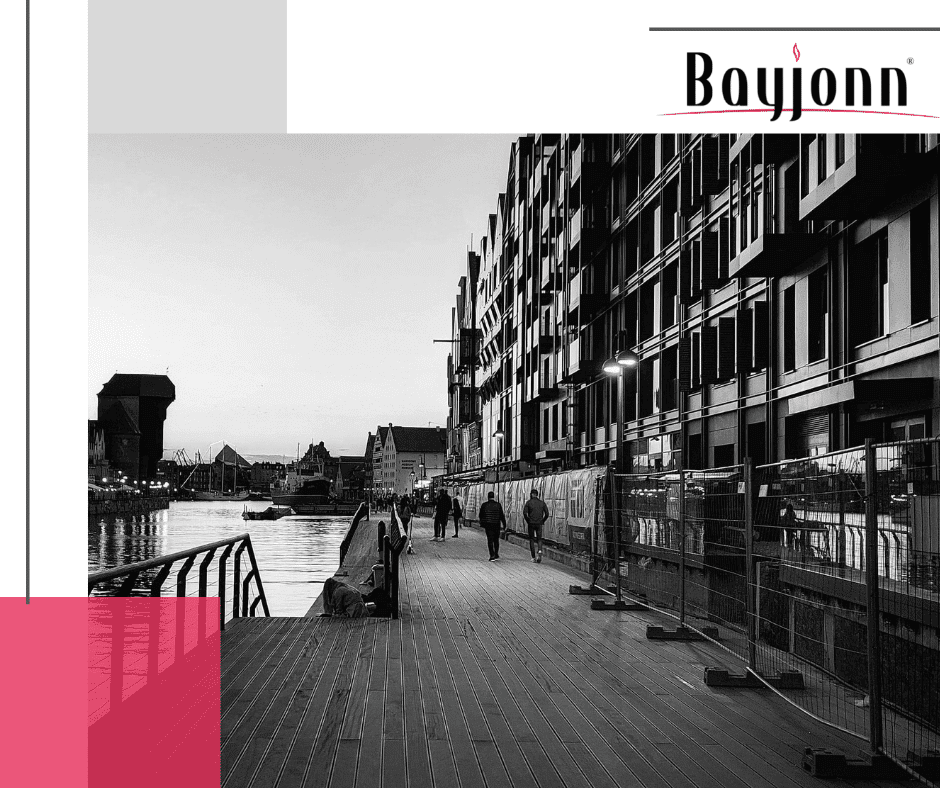 A trip to Gdańsk from the Bayjonn Hotel
When enjoying your stay in the Tri-City, it is worth spending some time exploring each of the cities. Thanks to the short distance separating them and excellent communication, the journey between them is very short. By staying at the Bayjonn Hotel, you also have great access to Gdańsk, an extraordinary city rich in attractions that must be seen at least once in your life.
Trip to Gdańsk
Why is this city so special? During over a thousand years of history, it was shaped by the influences of various cultures, which left their permanent mark in the form of beautiful architectural monuments. One of the most important events in the history of Poland also took place here: the outbreak of World War II and the fall of communism. Not only the inhabitants consider the city the most beautiful. The number of tourists does not fall from year to year, so what attractions do Gdańsk attract them with?
Attractions and monuments of Gdańsk
The attractive location on the Baltic Sea itself is a great advantage. Thanks to him and his treasures, the city became the World Capital of Amber. When visiting the Amber Museum at ul. Dluga Street, you will learn about the history of amber extraction, the process of its processing and you will see amazing works of art made of it. However, the landmark of Gdańsk is the historic Crane – the oldest and largest surviving medieval port crane.
Walk around the city
While strolling around the city, it is worth paying attention to the attractive, historic tenement houses at ul. Długa, the Neptune Fountain in Długi Targ and the famous Artus Court. We also recommend visiting the Gothic St. Mary's Basilica with priceless medieval monuments. The most remarkable is the three-story astronomical clock by Jan Düringer from 1470.
Following the traces of history
The city witnessed many significant events of the 20th century. It is worth visiting the extremely valuable museum of World War II, which presents not only the course of the war, but also its causes and effects. After visiting it, we recommend going to Westerplatte, the main point of Polish defense in September 1939.